Limo Clearwater Limo Selection:
Don't hit the streets of Clearwater in a lesser limousine or limo bus. Start your shindig off just the right way by being picked up in a luxurious chauffeured Limo Clearwater limousine, limo bus, or executive sedan! Our limousines and limo buses are all packed to the brim with the most luxurious of features and amenities like: Leather Seating, Colored Mood Lighting, Bar Areas With Coolers, Luxurious Flooring, Audiophile Grade Stereo Systems, DVD/Blue Ray Players, and so much more!
15 Passenger Limo Bus: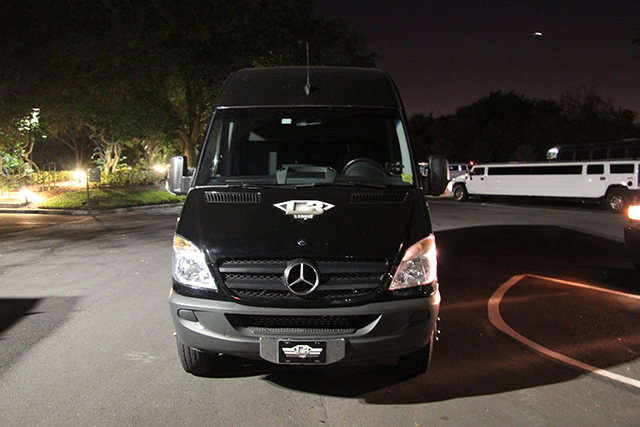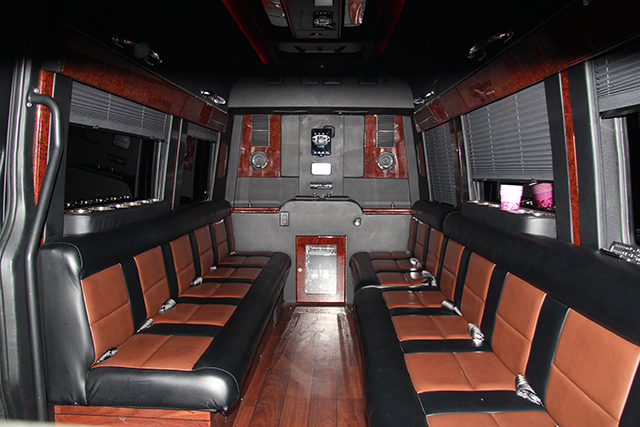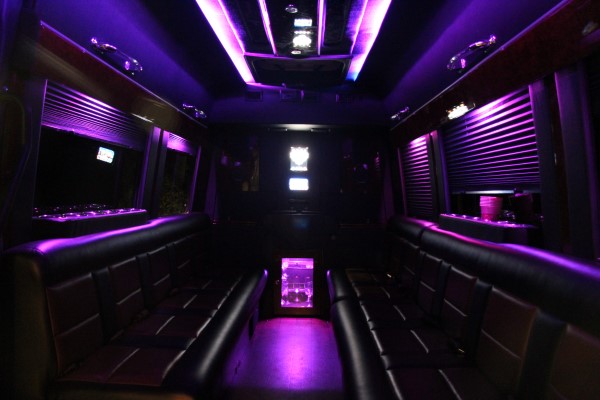 While this beauty may be small in size, it lacks nothing on the feature set and is a perfect choice for any event that doesn't require the transportation of more than 15 passengers. With gorgeous leather seating, hardwood floors, window shades, and so much more... The 15 passenger limo "mini" bus is your entry level choice with a feature set worthy of royalty.
20 Passenger Limo Bus: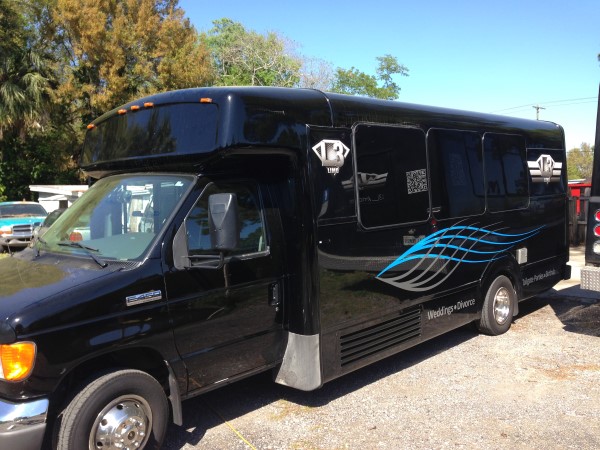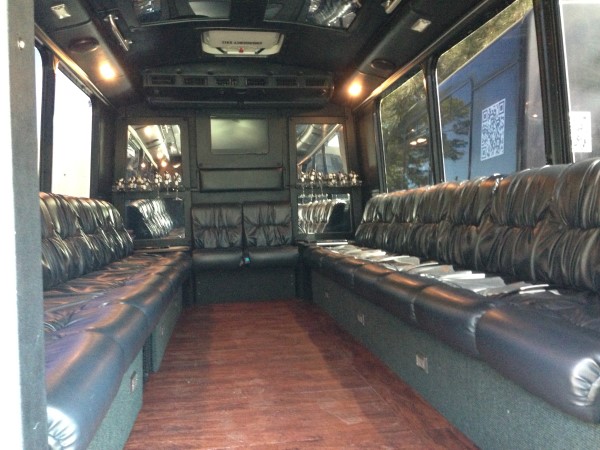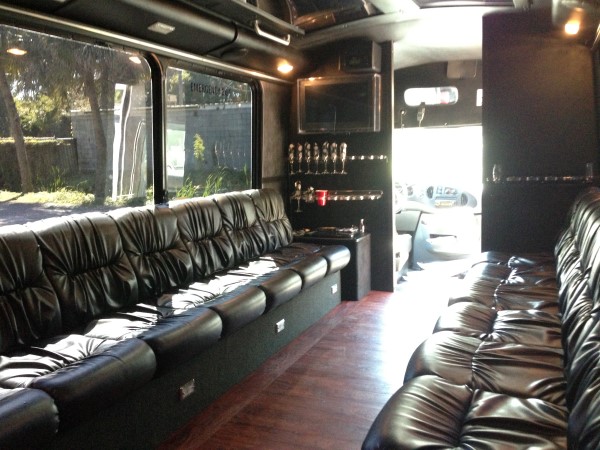 Sleek and black both inside and out, our 20 passenger limousine bus is a great choice for small to mid-sized groups looking for the ultimate in luxury transportation! Supremely comfortable leather seating, a luxuriously equipped interior, and stylish exterior round this gem out to be the best of all worlds. Affordability, and posh luxury that is attainable at a rate you might not have imagined possible.
22 Passenger Limo Bus: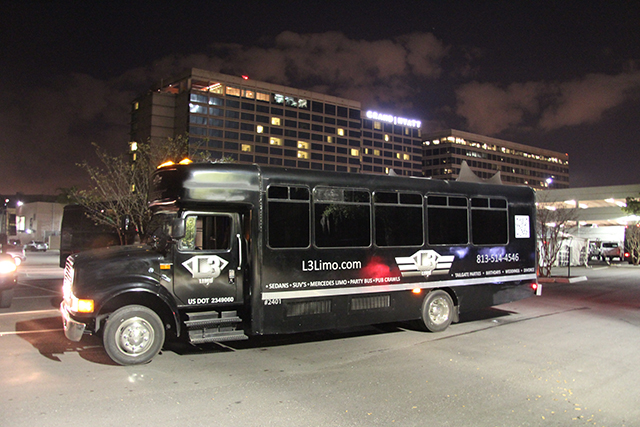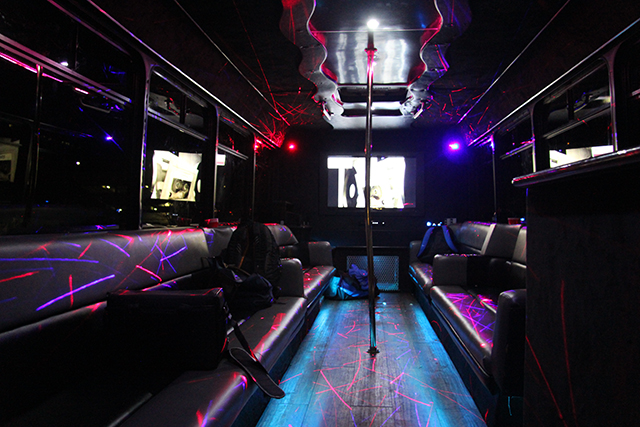 Whoever may have said that "buses are not cool", has never set foot inside our 22 passenger deluxe limousine bus! Just check out the luxurious looking jet-black exterior and the opulent styling inside, and you'll be sold. As our prime mid-sized limo bus, this baby is most often the first booked. So, you'll want to be sure you call early to get your chance at this premier limousine bus.
32 Passenger Limo Bus: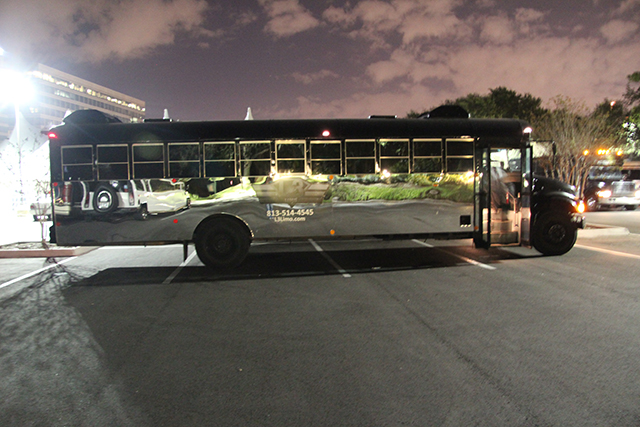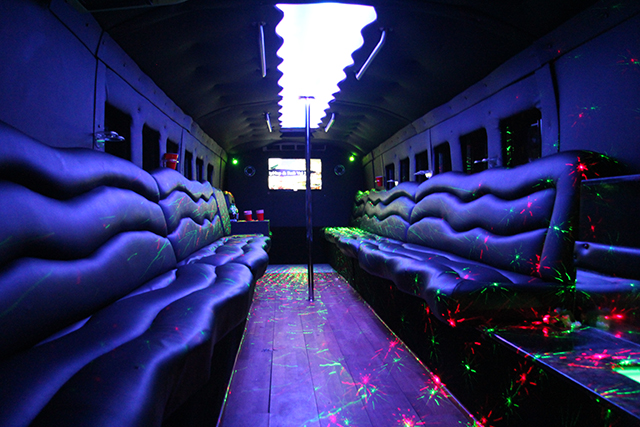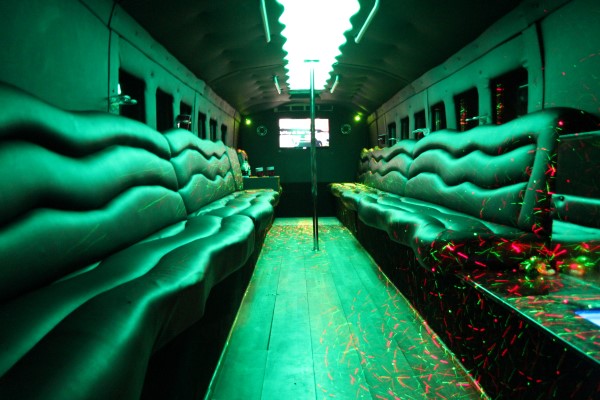 Our limousine bus designers went all out in making this limo bus the head turner you want for that big grand entrance! Unbelievably cool reflective exterior design coupled with an interior that is beyond what one might term as "typical luxury". If you have a larger group of up to 32 folks, you're just not going to find a better choice anywhere near Clearwater.
42 Passenger Limo Bus: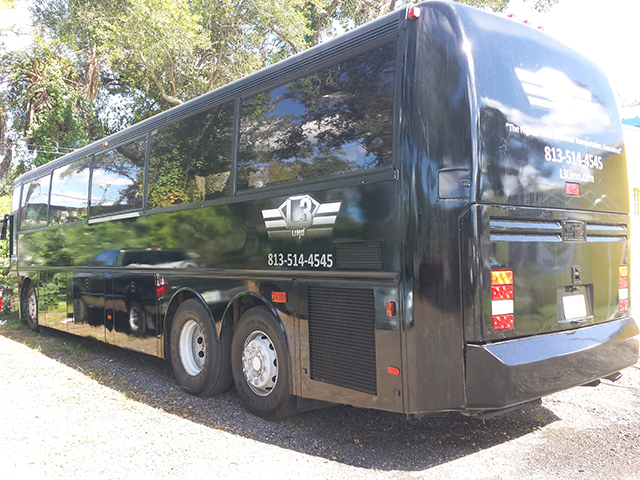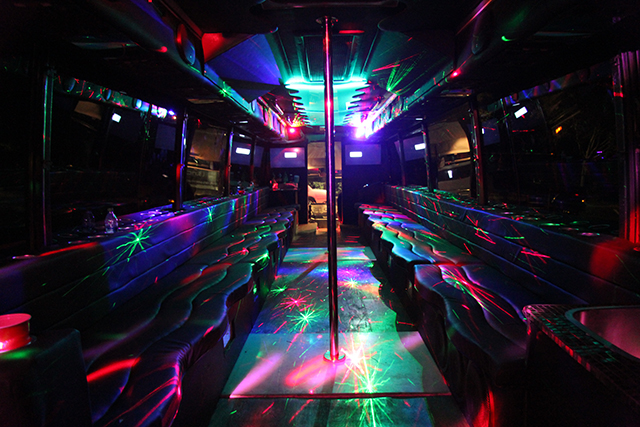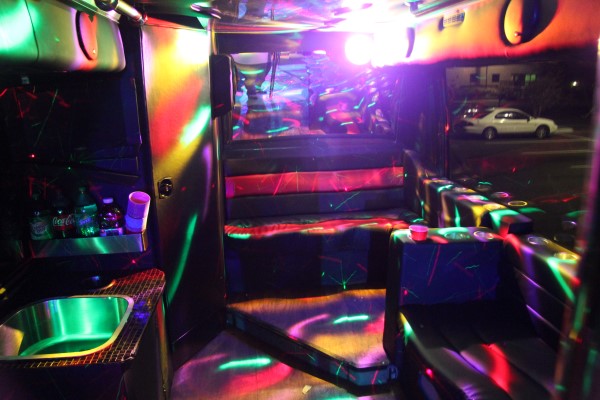 For those that bring "everyone" along, we've got just the limousine bus for you! This gorgeous black bus has a dance pole, a vip section, and the coolest interior of any bus in it's class in Florida! Enjoy taking your whole wedding party along with you, or hit the streets during an unforgettable night out on the town. Whatever your special occasion may be, we're positive that this bus can perfectly deliver the style and class you need.
Executive Sedan Service:
We also offer great transportation services to the corporate client or the discerning traveller who prefers to avoid the pitfalls of the taxicab. Our full line of executive sedans and SUV's give you the opportunity to sit back, and relax in luxury while our chauffeur takes you around town. Our Executive services are always available when you need them. Just give us a call and let us know what you need! Our booking agents will be happy to easily guide you through the process.
To see the great options we have, check out the listings below! You'll see we have a wide variety of luxury vehicles to cater to the most critical of tastes.
---
Cadillac Escalade ESV Executive SUV Service: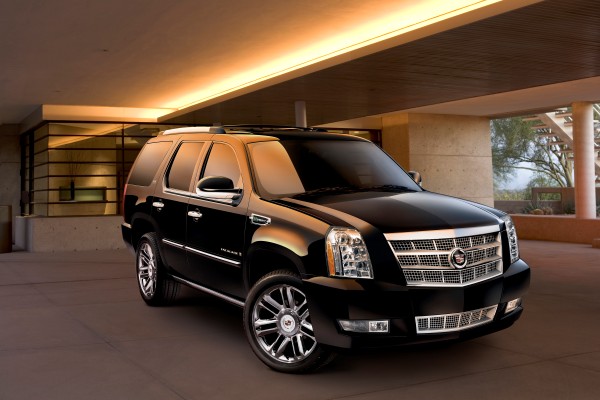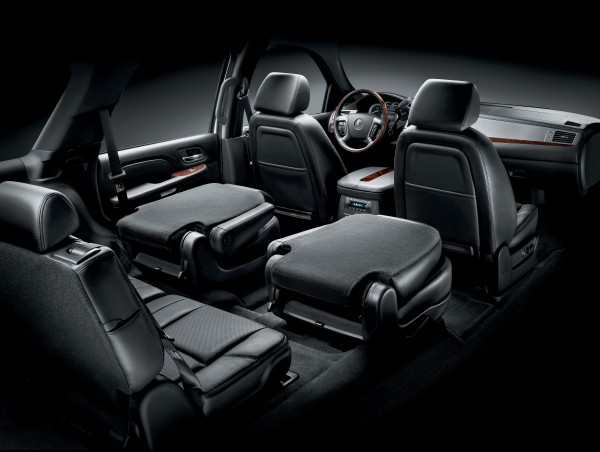 Toyota Avalon Executive Sedan Service: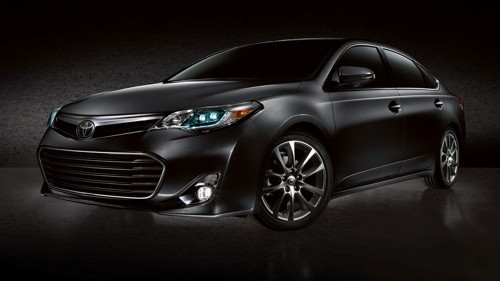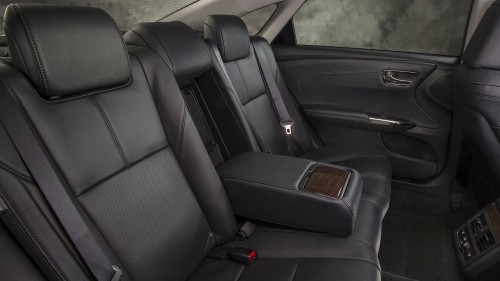 Chrysler 300 Executive Sedan Service: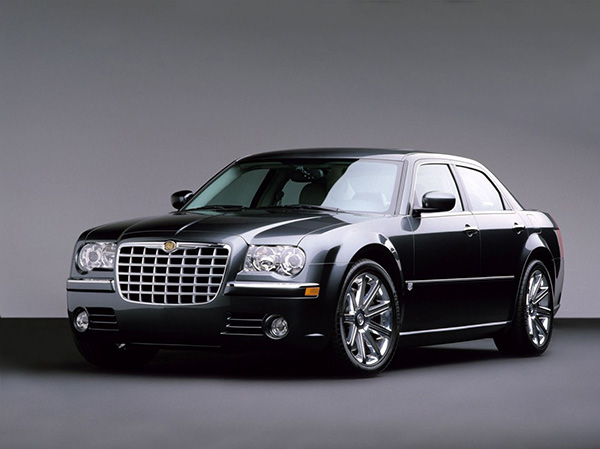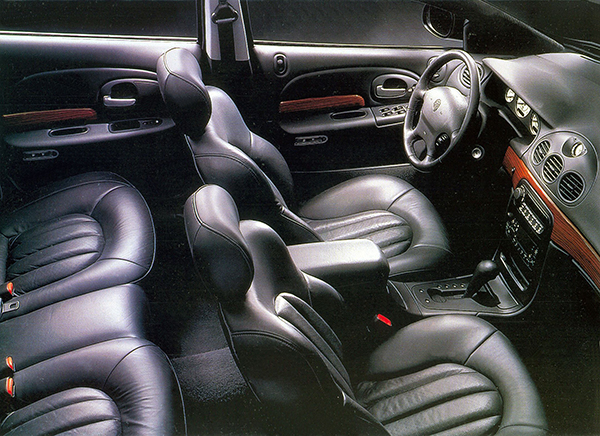 Lincoln Town Car Executive Sedan Service: