Rent an amazing limousine, luxury sedan, or party bus with our amazing fleet!!
When you want an amazing fleet that is perfect when it comes to your next big special occasion, be sure to check out all that Limo Sarasota has to offer you in the way of the finest luxury transportation. We are proud to offer the best when it comes to a world class fleet of stylish vehicles that is quite frankly, in a class of its own and simply unique. We invite you to peruse our sampling of vehicles below, and if you don't find what you're looking for; be sure to get in touch with us to find out if there's been any recent additions to our stable of great luxury limos and limousine buses. We're constantly looking to improve, and as such we're always doing what we can to add the most sophisticated limos in Sarasota to our already great choices.
15 Passenger Limo Bus: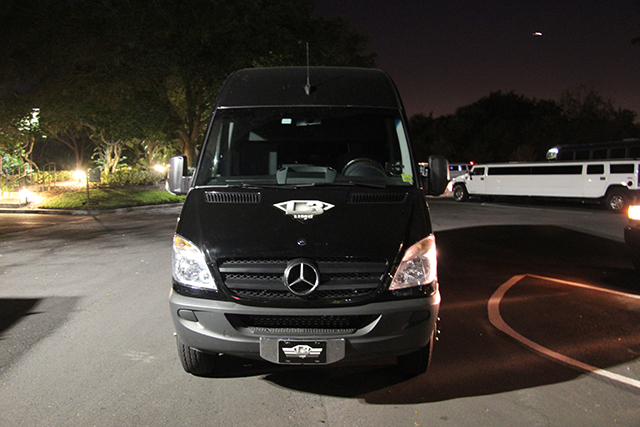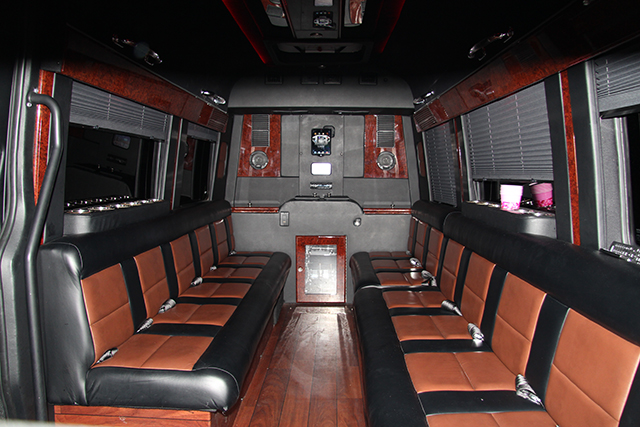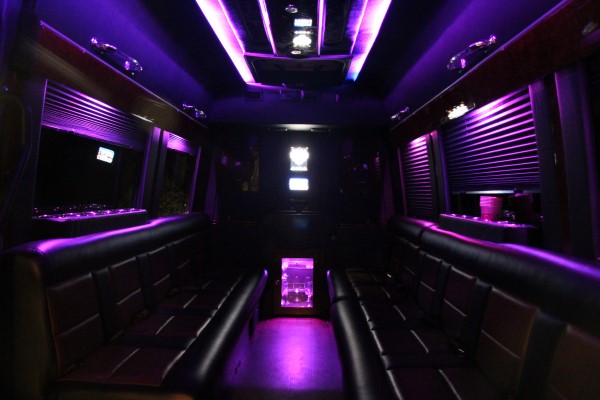 It's a smaller 15 passenger ride, and let us tell you that... it's simply amazing. The supple leather interior is beyond spectacular, and you'll find the rest of the interior to be regal in it's presentation of luxury. You'll find the finest luxury amenities found in any limo bus in it's class. Such amenities which include high-def televisions, audiophile sound system, color changing mood lighting, hardwood flooring, and don't forget the wet bar areas where you can keep all of your favorite beverages ice cold no matter the time of year.
20 Passenger Limo Bus: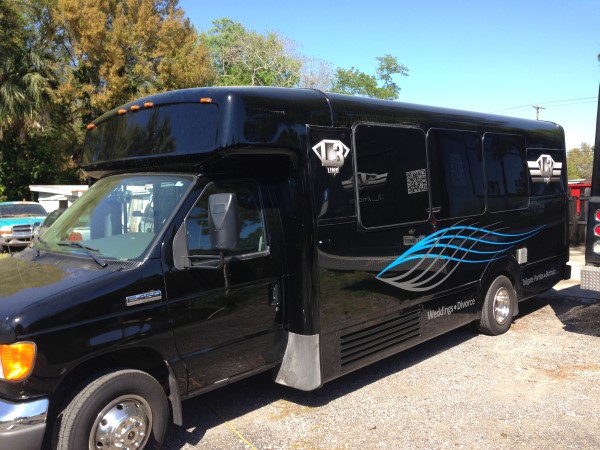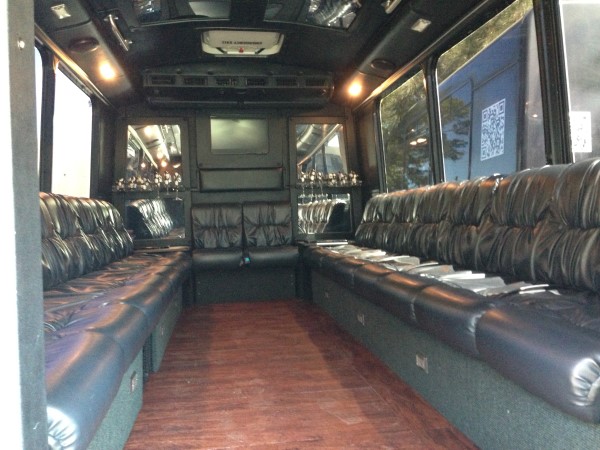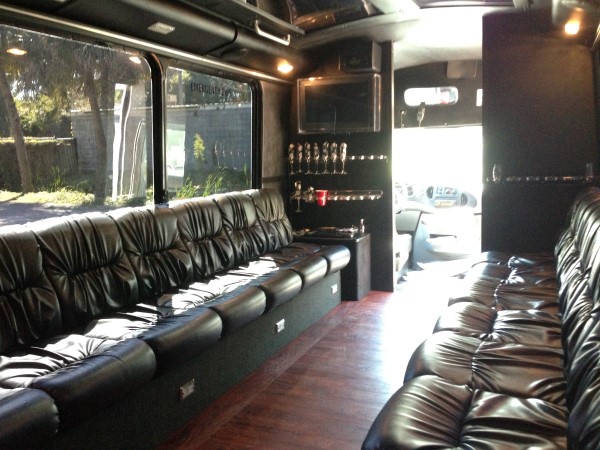 When you want to ride in something that is wonderful on the inside and outside, be sure to check out our 20 passenger limousine bus. It offers comfortable leather seating, unbelievable interior accents, disco lighting, electronic goodies galore, and so much more. Be sure to get the best in this amazing ride, and enjoy it for your night on the town.
22 Passenger Limo Bus: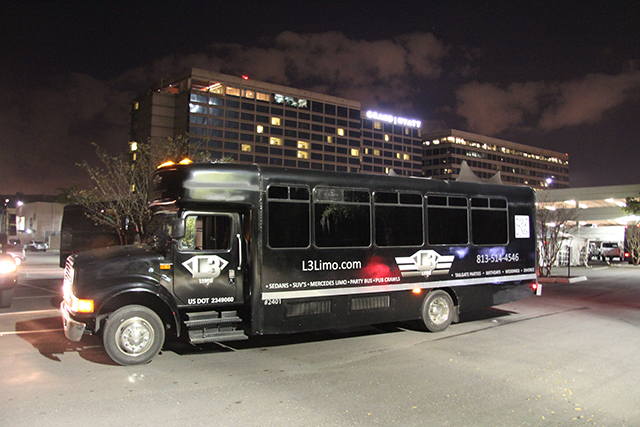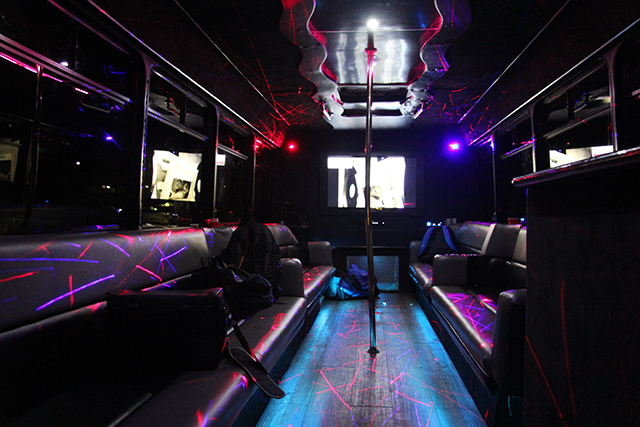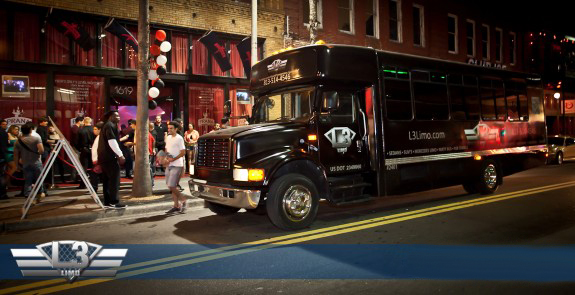 When you want to fit 22 passengers in comfortably, and have a great night, be sure to do just that with our 22 passenger limo bus. With our 22 passenger limousine bus, we can and will guarantee that you will have fun, enjoy yourself, and so much more. Be sure to enjoy class, style, beauty, and amazing quality all in one.
32 Passenger Limo Bus: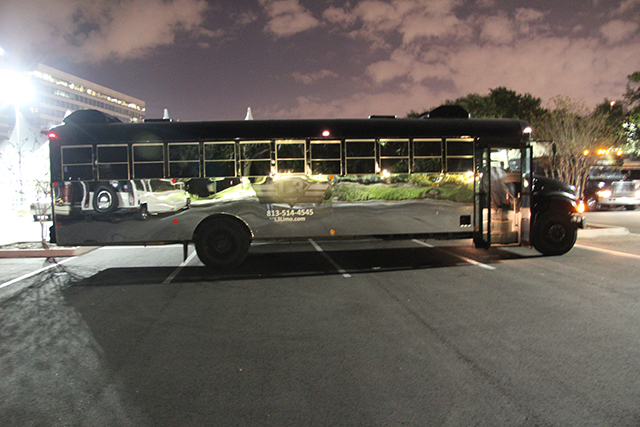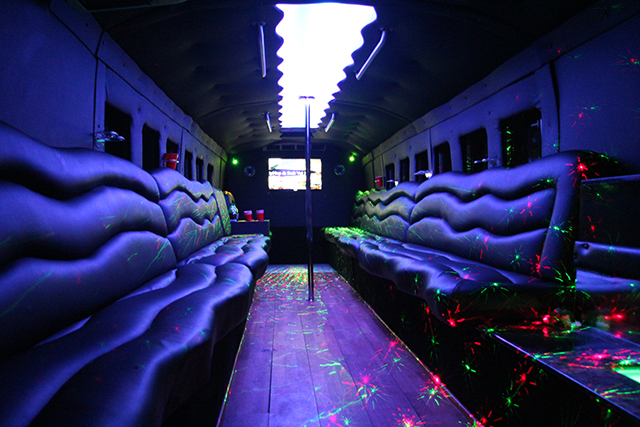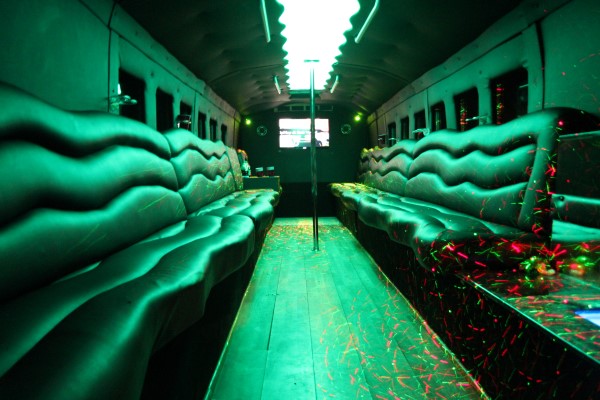 When you want to make a big and very large entrance, be sure to do just that with our 32 passenger limousine bus. It offers a truly awesome reflective exterior, that goes beyond being typical luxury. Let your crew of 32 enjoy the best, when it comes to this amazing ride.
42 Passenger Limo Bus: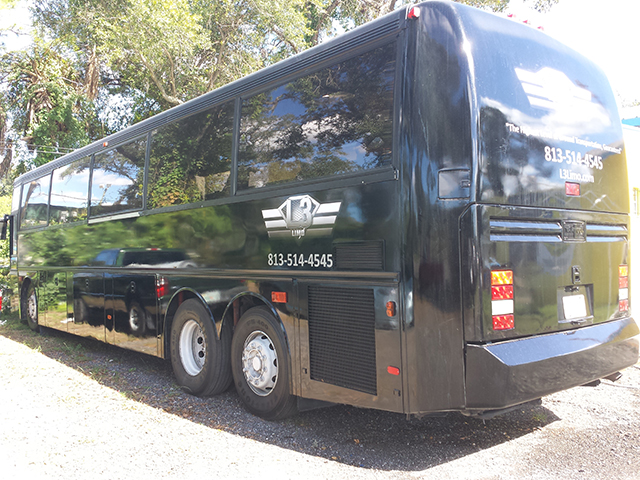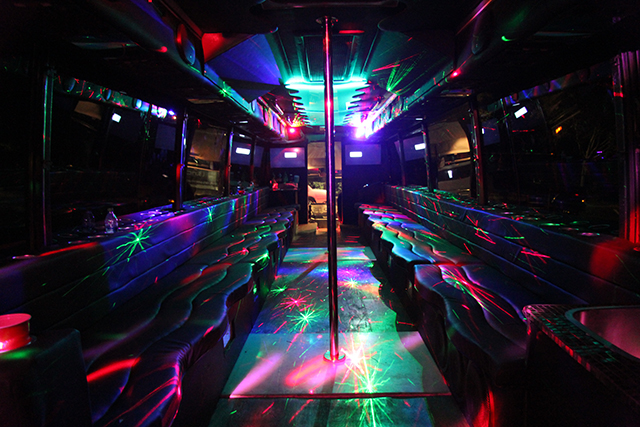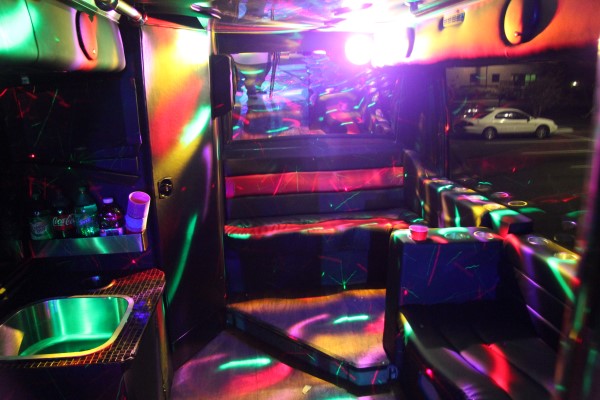 With 42 passengers on board, what more do you need? Honestly, what more do you really need, when it comes to going for a great ride, and simply enjoying yourself? Be sure to bring the whole gang over, and have a blast with this 42 passenger limousine bus.
Executive Sedan Service:
With our corporate clients, it's all about riding in class and style. So, we invite you to be sure you can do just that. You're guaranteed the finest in exquisite luxury as you ride in our executive sedans and great SUV's. Don't worry about a thing, but instead be ready to travel... leaving the driving to use so you can enjoy yourself in ultimate style and class. We want to offer you the best, and give you the best in real quality corporate travelling.
\Be sure to check out our listing options below. Get what you need, when you need it, and ride away in style!!
---
Cadillac Escalade ESV Executive SUV Service: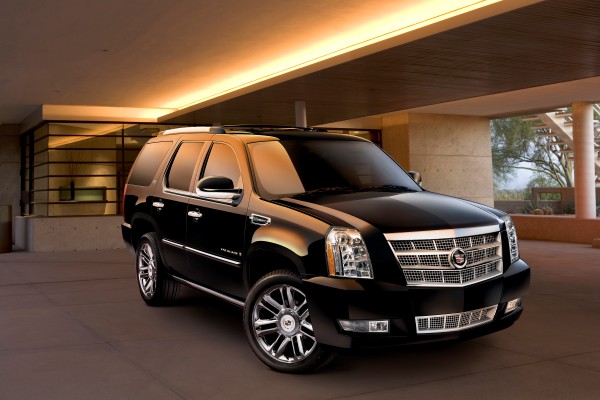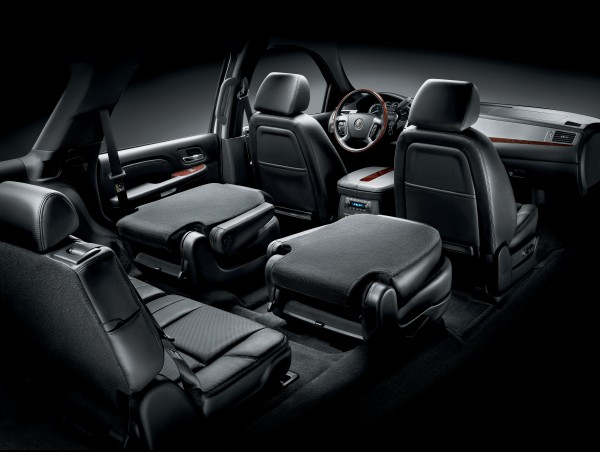 Toyota Avalon Executive Sedan Service: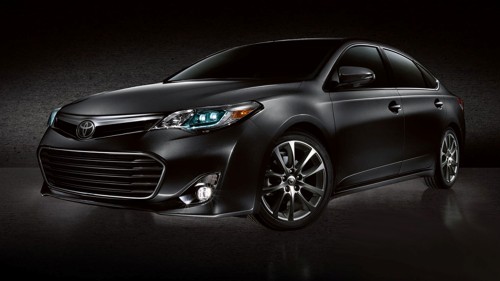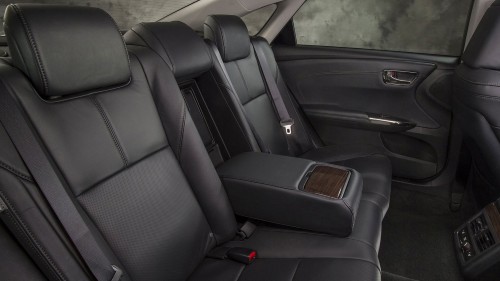 Chrysler 300 Executive Sedan Service: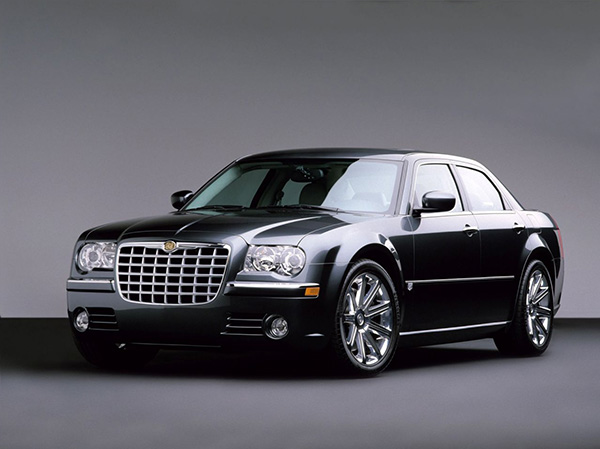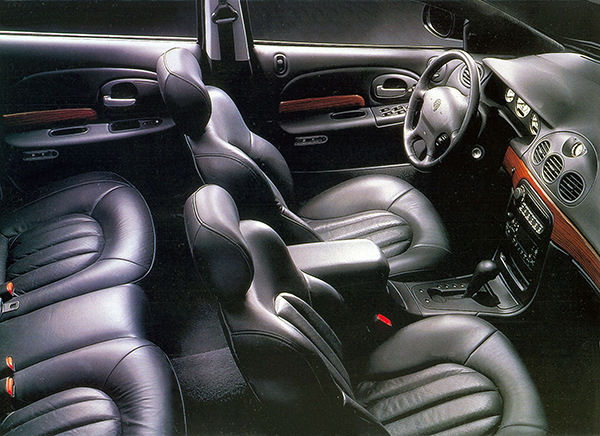 Lincoln Town Car Executive Sedan Service: