Limo Daytona Beach Limo Selection:
Ride in style with a limousine or limo bus that can fit up to 30 people, and offers only the very best when it comes to style and service. When you travel with us in Daytona Beach, you can travel in class, and have fun doing so, as you enjoy the best with our selection of fine vehicles. The vehicles are all very roomy, fun, and offer the best when it comes to a ride that you'll simply love. Book today so you can be sure to enjoy all the features that are offered within all of our fine luxury limos and limousine buses!
H2 Hummer Limousine (Seats up to 18 passengers!)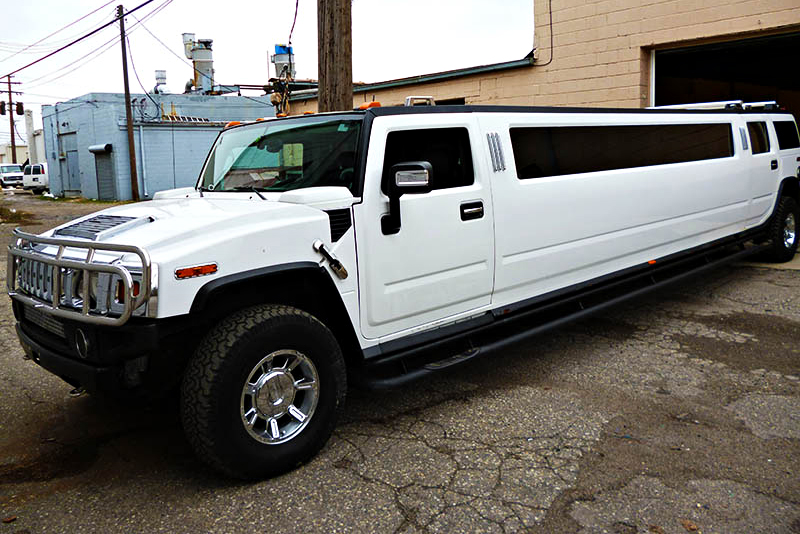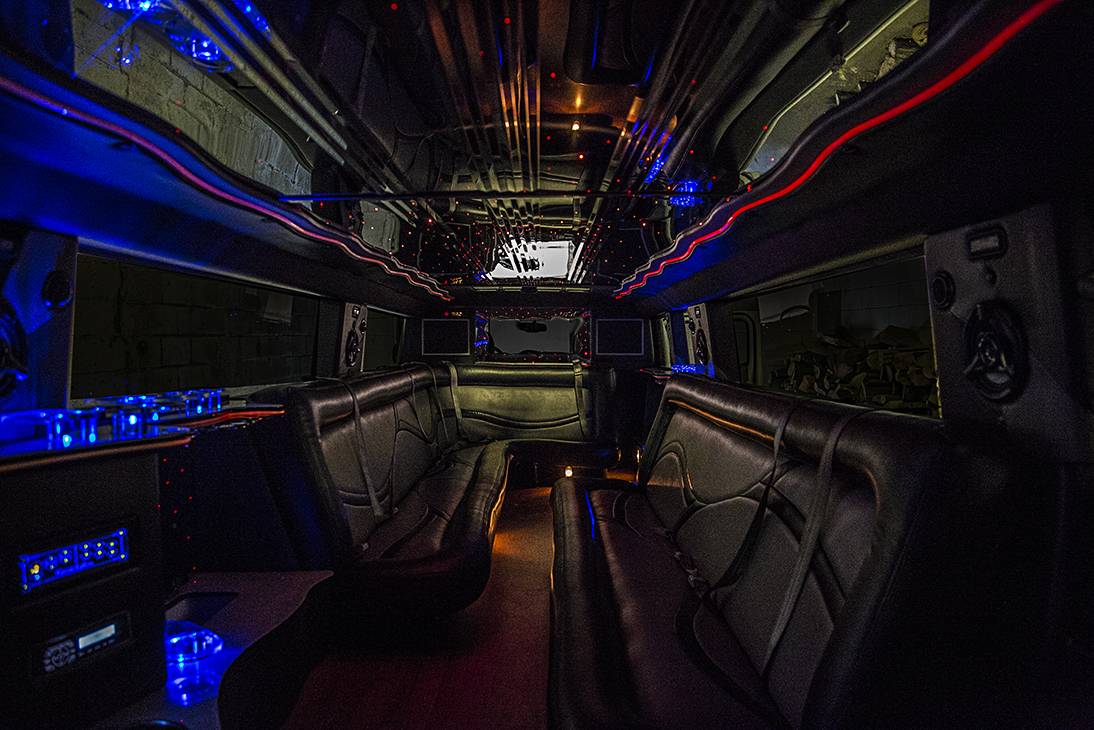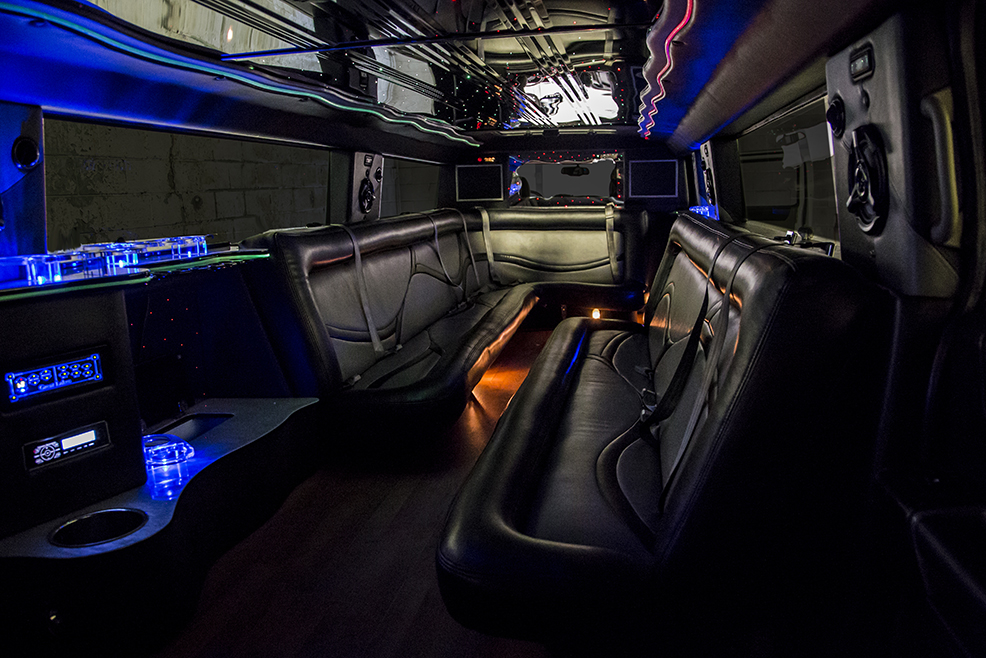 The 18 passenger Hummer limousine is a very popular vehicle. It's massive size makes it easy for it to be noticed. Additionally, its white paint job allows you to have all of the prestige you need for your event. A fun based interior allows to be lively while stealing all the attention. Daytona Beach Limo offers you the ultimate party experience when you use one of our vehicles. You'll find advanced audio systems in our H2 Hummer limousine. All of our audio systems come with the necessary audio ports to connect your devices. There's also a CD player if you've made an awesome mix for your event. Televisions also come inside of this limo. We designed them for those concerned about missing their shows while heading to an event. An exotic hardwood floor affords luxury that you've never imagined possible in a vehicle. There's many other features that come with this limousine including a wet bar with cups and ice. To find out everything our fleet selection offers get in contact with us. We will surely help you get a better idea of what we have and set a reservation.